Raytown Chiropractor Dr. David Fray
A Back Injury and the Greatest Gifts Possible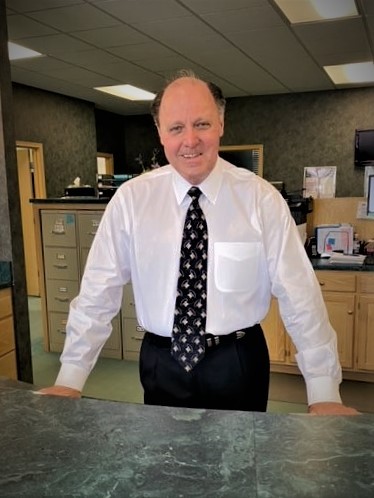 As a young, impressionable high-school student Dr. David Fray was drawn to chiropractic after it changed his life.
"I was active in high school sports and injured my back. Nobody could help me except a chiropractor. I was in so much pain that finally relief and healing were the greatest gifts I'd ever been given. It felt so inspiring and refreshing to heal in such a natural way."
"That's all it took. Well, that and speaking to a chiropractor about my future… I knew what I had to do. I signed up for Chiropractic College to start an exciting new chapter in my life."
Beginning a New, Chiropractic Chapter
After attending Cleveland Chiropractic College, Dr. Fray graduated and started practicing in Raytown in 1976. With over 40 years of experience in chiropractic care, he is still a compassionate chiropractor eager to help the community.
"I think it's important to always give back and continue to learn so I can be the best chiropractor I can be."
He has been on the Board of Directors for the Raytown Chamber of Commerce, as well as the Board of Directors of the Raytown Rotary. He's also been a faculty member of Cleveland Chiropractic College, where he's taught both graduate and post graduate students and served on the alumni board of the college.
Helping You Heal From the Inside, Out
"Chiropractic care is so fascinating because of how it heals so naturally, gently and thoroughly. I cannot think of a better gift than to help a person find relief and wellness to a level they didn't even imagine."
Dr. Fray believes in honest and open communication and always keeps you informed along the way.
"I'd love to help you next. Together, we can take your health to a surprising new level!"
Dr. Fray has been married since 1988 and has two beautiful children. His wife, Donna is a chiropractic enthusiast who works with Dr. Fray in his office and assists him joyfully.
"Give me a call or come in and visit us, I'd love nothing more that to hear how I can help!" (816) 356-9313