What to Expect at Fray Chiropractic
Welcome to our office! We know how nice it is to plan ahead so here's what you can expect when you visit us.
Rest assured knowing that you'll be informed and in charge of every step in your care! You're the boss, what you say, goes.
Your First Visit, the Road to Recovery
After a warm welcome from Nia, we'll take care of any necessary paperwork and insurance information. We'll make it easy and hassle-free.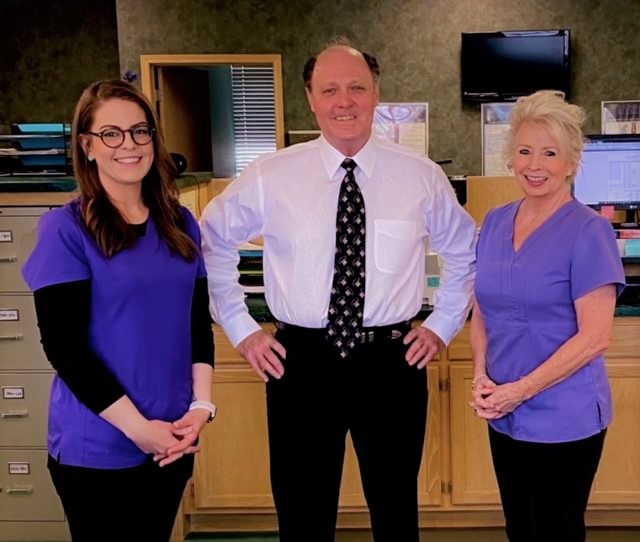 Next, it's time to meet and have a consultation with Dr. David Fray. "I love listening to what brought you in, getting to know you and seeing how I can help." We'll do an exam and X-rays right here in our office to help us understand your health more clearly.
This first visit usually lasts for about 30 minutes, then it's time to reschedule for your next time. The best part? "You're already on the road to recovery and feeling refreshed."
We'll Report What We've Found on Your Second Visit
Welcome back. This time we'll start off with what we call the Report of Findings, discussing your exam and X-rays and if we can help. Then, it's time to discuss your options for care so we can get started.
"You can expect the most sincere and honest answers from us. We believe it's critical to build a trusting, supportive relationship with you and honesty is the best way." So, we'll discuss our different techniques and what we think is best for you. Then, we'll do an adjustment.
Regular visits last around 15 minutes and then we can schedule any follow-ups.
Getting Started, Getting Your Glow Back
"We deeply care about making your life a more energetic, healthy and happy one. After all, we've dedicated our lives to helping patients like you get back to doing the things they love. So, give us a call and let's get started."